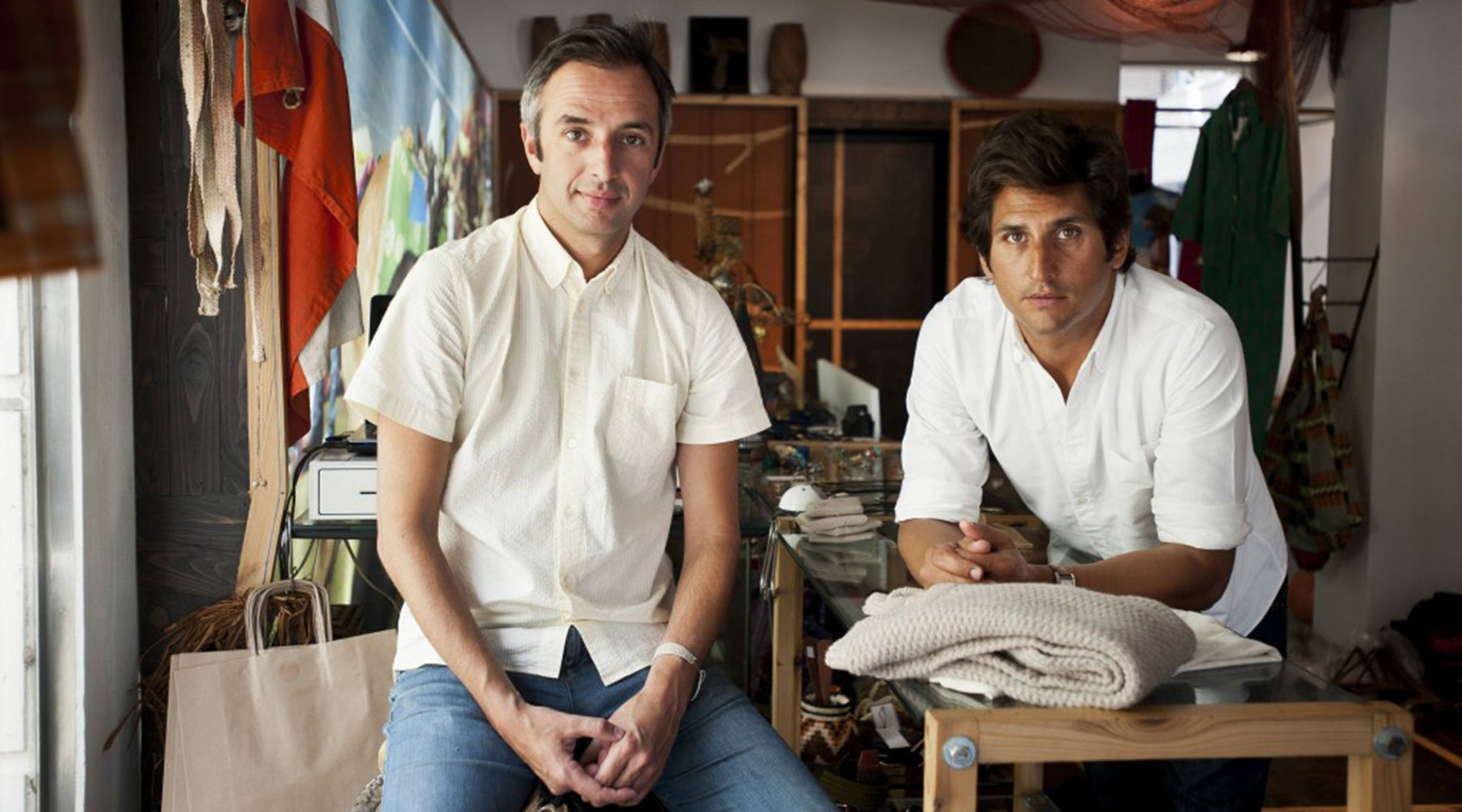 While France and Italy have long asserted their fashion dominance, Portugal has quietly and consistently produced some of the finest craftsmanship and fabrics in the clothing business. Check the label on many of your garments and we can guarantee that if they're not made in China (stop buying fast fashion!) or the UK, there's a good chance they've been produced in one of Portugal's many textile factories.
And it's living next to several of these factories that two friends were soon struck with the idea of starting their own menswear line. André Bastos was already successful in the industry, having opened La Paz Merchant Studio. Then in 2011, together with Jose Miguel de Abreu, they began working on their own in-house line, inspired by the Atlantic, its people and traditions.
They set out to create the classic staples in a guys wardrobe, working closely with local craftsmen using traditional production techniques. They wanted to cater for men who aren't into fashion, but into clothing to live in proudly. Quiet details and a coastal colour palette ran throughout.
At Frontiers we've stocked La Paz since day one so it's no surprise that all the boxes have been ticked this season. Key pieces include their Ramos jacket in stone or navy - an overshirt/lightweight jacket depending on how you want to wear it. Either way, it's a great piece to have and is made from cotton with a heavy seersucker/waffle style finish. The classic Cunha sweatshirt is there – in a striking Lemon or Aqua Green terry towel – two big surprise stars of the season.
Shirting is where their spring/summer collections set them apart from the rest year after year. Inspired by their grandpa's old photo albums, the Vieira Collarless shirt is a timeless piece that will add some soul to your wardrobe. Their short sleeve shirts always hit the mark, and with thoughts of summer nights running high just now we have three classic styles – the traditional linen, a pale seersucker and the stunning 100% raw printed cotton.
Their mantra is The Sea is in our Soul and what they encapsulated is the atmosphere of La Paz's hometown of Porto, yielding a collection with near universal appeal.
We also stock a great selection of polos, pocket tees and henleys, alongside shorts and light baby cord trousers in a lovely dusty aqua. 
VIEW THE FULL COLLECTION HERE >>
No story about La Paz would be complete without a note about their muse, Pereira. When they first started the brand they were looking for a fierce and rugged sea-wolf looking type who could add character to the brand. Turns out a local who sells fishnets on the street markets fit the bill perfectly. He has since done an editorial for Vogue America with none other than Gigi Hadid!